Science Policy Report
---
Address all comments to the Science Policy Office at:
sciencepolicy@sciencesocieties.org

Recent Issues

26 February 2014
In This Issue:
Research, Education, Extension Funding Opportunities
~
Environmental Technology Demonstrations
~
Innovation Corps Teams Program
~
FY14 Region 9 Wetland Program Development
~
AFRI: Water for Agriculture Challenge Area
~
40 Chances Fellows program
~
Community Climate Change Fellowship
~
Long-Term Ecological Research
Congressional/Administration News
~
Washington week ahead: drought issue hovering over lawmakers
~
Research money small but vital part of farm bill
~
Support for the Golden Goose Award
~
New ARS administrator appointed
International Corner
~
Online map of real-time deforestation is geared to use by non-experts
~
Kerry toughens climate message in Indonesia
Conferences, Meetings and Reports
~
Call for nominations: ASA, CSSA, & SSSA awards
~
Farmers see more benefits from growing covers, but few choose to grow them
~
Collaboration makes nutrient resource use more efficient
~
NSTA virtual conference: NGSS practices in action
Research, Education, Extension Funding Opportunities
(TOP)
~
Environmental Technology Demonstrations
The Department of Defense (DoD), through the Environmental Security Technology Certification Program (ESTCP), supports the demonstration of technologies that address priority DoD environmental requirements. The goal of ESTCP is to promote the transfer of innovative environmental technologies through demonstrations that collect the data needed for regulatory and DoD end-user acceptance. Projects conduct formal demonstrations at DoD facilities and sites in operational settings to document and validate improved performance and cost savings. ESTCP is seeking proposals for innovative environmental technology demonstrations as candidates for funding beginning in FY2015. This solicitation requests pre-proposals via Calls for Proposals to Federal organizations and via a Broad Agency Announcement (BAA) for Private Sector organizations. Deadline 1 Apr. Read full announcement
(TOP)
~
Innovation Corps Teams Program
The National Science Foundation (NSF) seeks to develop and nurture a national innovation ecosystem that builds upon fundamental research to guide the output of scientific discoveries closer to the development of technologies, products and processes that benefit society. In order to jumpstart a national innovation ecosystem, NSF has established the NSF Innovation Corps Teams Program (NSF I-Corps Teams). The NSF I-Corps Teams purpose is to identify NSF-funded researchers who will receive additional support - in the form of mentoring and funding - to accelerate innovation that can attract subsequent third-party funding. The purpose of the NSF I-Corps Teams grant is to give the project team access to resources to help determine the readiness to transition technology developed by previously-funded or currently-funded NSF projects. The outcomes of I-Corps Teams projects will be threefold: 1) a clear go or no go decision regarding viability of products and services, 2) should the decision be to move the effort forward, a transition plan for those projects to move forward, and 3) a technology demonstration for potential partners. Deadline 17 Mar. Read full announcement
(TOP)
~
FY14 Region 9 Wetland Program Development
Wetland Program Development Grants (WPDGs) provide eligible applicants an opportunity to conduct and promote the coordination and acceleration of research, investigations, experiments, training, demonstrations, surveys, and studies relating to the causes, effects, extent, prevention, reduction, and elimination of water pollution. All proposals submitted under this RFP must be for projects that build or refine state/tribal/local government wetland programs. Implementation of wetland protection programs is not an eligible project under this announcement. Deadline 1 Apr. Read full announcement
(TOP)
~
AFRI: Water for Agriculture Challenge Area
The USDA National Institute of Food and Agriculture (NIFA) is seeking grant funding applications from colleges and universities for its 'Agriculture and Food Research Initiative: Water for Agriculture Challenge Area' which is intended to address critical water resources issues such as drought, excess soil moisture, flooding, quality and others in an agricultural context. NIFA has identified three critical topics that will be funded through this new challenge area: 1) ensuring the water security of surface and ground water needed to produce agricultural goods and services; 2) improving nutrient management in agricultural landscapes focused on nitrogen and phosphorous; and 3) reducing impacts of chemicals and the presence and movement of environmental pathogens in the nation's water supply. Deadline 17 Apr. Read full announcement
(TOP)
~
40 Chances Fellows program
The 40 Chances Fellows program will fund four 40 Chances Fellows with the most innovative social enterprise plans that use strategies built on the principles of 40 Chances: Finding Hope in a Hungry World. These social enterprises must seek to address issues of hunger, conflict, or poverty and may be established in any one of the following four countries where the Africa Governance Initiative has a strong presence: Rwanda, Liberia, Sierra Leone, or Malawi. Each strategy must involve local leadership and management into the operations of the social enterprise by integrating local place-based ownership and relying on locally driven design, development, and deployment in its programs or services. In addition, these enterprises should fill gaps in existing value chains, or otherwise combine a variety of complementary and existing efforts into a comprehensive and integrated approach to solve the intended challenge. Get more information
(TOP)
~
Community Climate Change Fellowship
The 2014 Community Climate Change Fellowship Program is a pilot initiative sponsored by EECapacity, with generous support from EPA. It is open to educators who want to address climate change issues in their communities through innovative education and engagement strategies. The fellowship will promote leadership, networking, innovation, as well as creative strategies for reaching new and under-represented audiences. Fellows will meet their colleagues at a five-day professional development workshop, take part in special webinars, and attend the 2014 NAAEE International Conference in Ottawa, Canada. Learning opportunities during the fellowship will focus on leadership, fundraising, evaluation, climate change, community engagement, and more. Get more information
(TOP)
~
Long-Term Ecological Research
NSF currently supports 25 LTER sites, and the solicitation is open to renewal proposals only. To address ecological questions that cannot be resolved with short-term observations or experiments, NSF established the Long Term Ecological Research Program (LTER) in 1980. Three components differentiate LTER research from projects supported by other NSF programs: 1) the research is located at specific sites chosen to represent major ecosystem types or natural biomes; 2) it emphasizes the study of ecological phenomena over long periods of time based on data collected in five core areas; and 3) projects include integrative, cross-site, network-wide research. Ongoing research at LTER sites must test important, current ecological theories and significantly advance understanding of the long-term dynamics of populations, communities and ecosystems. Deadline 14 Mar. Read full announcement
Congressional/Administration News
(TOP)
~
Washington week ahead: drought issue hovering over lawmakers
Congress returns from its recess this week and many agricultural stakeholders are watching for what lawmakers do to assist with the devastating drought in Southern California. Both chambers have bills aimed at the issue. The House recently passed drought-relief legislation (H.R. 3964) that would repeal some of California's authority over its Central Valley. The bill, offered by Rep. David Valadao, R-Calif., and Rep. Devin Nunes, R-Calif., would turn on the Delta pumps this year and next year to capture future rain events, as well as ending restoration flows in the San Joaquin River for this year and next year. In the Senate, Democrats have introduced legislation to authorize $300 million in emergency funds for drought-relief projects to maximize water supplies for farmers. For its part, the administration has announced USDA is moving to accelerate $100 million in livestock disaster assistance to producers in California. Read full article
(TOP)
~
Research money small but vital part of farm bill
While 80 percent of the federal farm bill goes to food stamps for the needy, and 15 percent is designated for farm subsidies and crop insurance, there is still the pledge of hundreds of millions of dollars for agricultural research. It's a drop in the bucket overall, but it's pumping money into universities across the country, particularly those conducting advanced agricultural research. Experts say the allocation appears to represent an increase in funding to public research schools. The farm bill also creates the nonprofit Foundation for Food Agriculture Research, which aims to boost cooperation between industry, academia and private foundations, and its research will focus on safe, efficient and sustainable food production, innovations to boost the economy and fight global hunger. Its $200 million price tag has to be matched through private investment. Ian Maw, the vice president for food, agriculture and natural resources with the Association of Public and Land-Grant Universities, said most of the organization's priorities were incorporated into the bill. "Bottom line, I think it's a good bill and we're glad it's finally done," Maw said. "It was a long and torturous trip to come to this point.
(TOP)
~
Support for the Golden Goose Award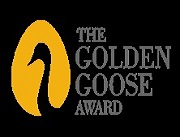 The "Golden Goose Award" aims to demonstrate the human and economic benefits of federally funded research by highlighting examples of seemingly obscure or silly sounding research projects that have led to major breakthroughs and resulted in significant societal impact. Such breakthroughs include life-saving medicines and treatments; game-changing social and behavioral insights; and major technological advances related to national security, energy, the environment, communications, and public health. Awardees are announced throughout the year with a major annual event held each fall in Washington, D.C. to recognize recipients and present their Golden Goose Awards. Originally conceived by Congressman Jim Cooper (D-TN), the Golden Goose Award enjoys bicameral and bipartisan Congressional support. The Golden Goose Award was founded in 2012 by a coalition of universities, think tanks, and business organizations. Get more information and Read the op-ed article
(TOP)
~
New ARS administrator appointed
Dr. Chavonda Jacobs-Young has been named the Administrator for the Agricultural Research Service (ARS) by USDA Chief Scientist and REE Under Secretary, Dr. Catherine Woteki. Dr. Jacobs-Young previously led ARS' Office of National Programs, which manages the research objectives of the Agency and will assume her new duties effective February 23, 2014. See news release
International Corner
(TOP)
~
Online map of real-time deforestation is geared to use by non-experts
An online forests map launched will exhibit the most accurate and easily accessible information on global deforestation to date, said collaborators on the project. The World Resources Institute, along with more than 40 partners, is touting the online map as the first near-real-time, easy-to-use forest monitoring and alert system. "You don't need a Ph.D in astrophysics to understand and use Global Forest Watch; you don't need to be an expert in geographic information systems to navigate your way through here and understand what is happening in a place that you care about," said Nigel Sizer, director of the World Resources Institute's Global Forest Initiative. The map combines a number of forest monitoring systems already in existence. These include the University of Maryland's Global Forest Cover and Change Map, the Center for Global Development's Forest Monitoring for Action (FORMA) and data used by the Brazilian government to track the Amazon. It also incorporates official data on the biggest drivers of deforestation and a database on protected areas like national parks. See the map
(TOP)
~
Kerry toughens climate message in Indonesia
Secretary of State John Kerry delivered what some called the strongest call to action on climate change of his career, declaring that global warming is now "the world's most fearsome weapon of mass destruction." Speaking to an audience in Jakarta, Indonesia, toward the end of a climate-heavy tour through Asia, Kerry blasted the "shoddy scientists and extreme ideologues" who cast doubt on the evidence of rising global temperatures. A longtime environmental activist throughout his U.S. Senate career, Kerry delved into the intricacies of the greenhouse effect, painted a picture of the threats from the low-lying archipelago of Indonesia to the Philippines still recovering from Typhoon Haiyan and bemoaned the static international politics around climate change over the past 20 years. He pledged tougher U.S. action but warned that developing countries can no longer get a "free pass" to continue rampant climate pollution. Jakarta seemed made to order for Kerry's more strident message. Indonesia is one of the world's top emitters because it has been unable to stop rampant slash-and-burn destruction of its forests by companies intent on clearing land for more palm oil plantations. It may also be one of the globe's chief victims of climate change, likely to lose some of its islands and even parts of low-lying Jakarta as more powerful storms and rising sea levels exact their toll.
Conferences, Meetings and Reports
(TOP)
~
Call for nominations: ASA, CSSA, & SSSA awards
The American Society of Agronomy, Crop Science Society of America, and Soil Science Society of America are accepting nominations for 2014 awards and scholarships, which honors researchers, educators, extension professionals, and students. Nominate a colleague for one of the dozens of awards and scholarships. Awards Deadlines: March 27 to initiate online nominations and April 3 for reference letters and final submission. Scholarship Deadlines: April 3 to initiate online application and April 10 for reference letters and final submission. www.agronomy.org/awards, www.crops.org/awards, www.soils.org/awards
(TOP)
~
Farmers see more benefits from growing covers, but few choose to grow them
The National Conference on Cover Crops & Soil Health, hosted USDA's Sustainable Agriculture Research and Education program and the Howard G. Buffett Foundation, began in Omaha yesterday as part of an effort to increase cover crop adoption from 3 million acres today to 20 million acres by 2020. Driven by extreme weather conditions, some farmers have begun testing cover crops as a tool for reducing erosion and compaction and increasing soil resiliency. Although some farmers are discovering the benefits of cover crops, reporting yield increases that translate into $35-an-acre net return for corn and $28-an-acre net return on soybean acres, barriers remain to more widespread implementation, including limited data and concerns about how cover crops will affect crop insurance and other risk management tools. Read full article
(TOP)
~
Collaboration makes nutrient resource use more efficient
A public and private collaboration announced could improve the use of nutrient resources on soils. DuPont Pioneer, the University of Missouri and the US Department of Agriculture's Agricultural Research Service will work together to help growers sustainably improve yields. USDA's and Missouri's expertise combined with the seed company's analytical know-how will open doors to what's called new environmental response units, according to Joe Foresman, director of services for DuPont Pioneer. He says that allows for different fertility rates and seeding rates. The result, according to Foresman, will be better productivity on good acres, with fewer resources invested on those acres where soils aren't so good. It also is a more prudent use of nitrogen, making growers able to avoid over application where it's not needed. Read full article
(TOP)
~
NSTA virtual conference: NGSS practices in action
Learn how to integrate the Next Generation Science Standards (NGSS) into K–12 classrooms. This web-based professional learning opportunity will feature interactive sessions on modeling, explanation and argumentation, and engineering, plus breakouts by grade level and discipline. Speak with NGSS experts, engage in dialogue with other science educators, and discover new classroom instructional strategies. 8 Mar. Get more information
Sources: Agri-Pulse; The Associated Press; International Food Policy Research Institute; Meridian Institute; North American Association for Environmental Education; The New York Times; Politico; Reuters; USDA; The World Resources Institute
Vision: The Societies Washington, DC Science Policy Office (SPO) will advocate the importance and value of the agronomic, crop and soil sciences in developing national science policy and ensuring the necessary public-sector investment in the continued health of the environment for the well being of humanity. The SPO will assimilate, interpret, and disseminate in a timely manner to Society members information about relevant agricultural, natural resources and environmental legislation, rules and regulations under consideration by Congress and the Administration.
This page of the ASA-CSSA-SSSA web site will highlight current news items relevant to Science Policy. It is not an endorsement of any position.