Indiana teacher wins grant
---
March 10, 2015
Amy Densborn, a teacher at Lewis Cass Junior and Senior High School in Walton, IN was selected as the recipient of a $1,500 grant from Soil Science Society of America (SSSA) to attend the National Science Teachers Association meeting in Chicago, March 12-15.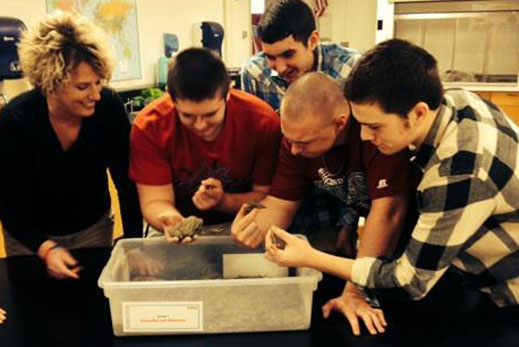 The award is part of SSSA's celebration of the International Year of Soils. Densborn will share how she integrates soils education in her classroom as part of the SSSA's presentation, "Getting Your Hands 'Dirty' in a STEM Classroom."
"Come dig in the dirt—get your hands in it, explore, be tactile; see and feel," Densborn advises. "It helps students get excited and understand. We can talk about the horizon of soil but if you take them out and show them, it has that meaning and application."
Densborn teaches Biology, Earth Science, and AP Environmental Science. "Soil science is embedded throughout the science classes I teach," she said. "Without soil, nothing would exist—it's the foundation for everything."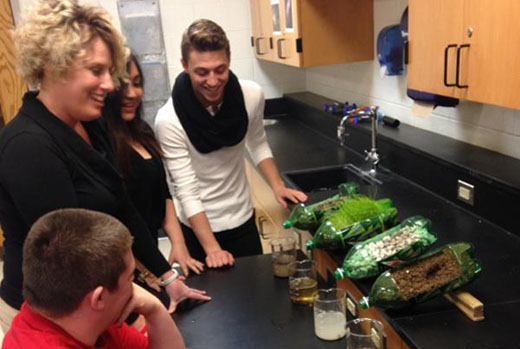 "The school where I teach is very rural and surrounded by corn and bean fields. This stimulated me to think of ways to bring more soil studies into my class. I am trying to design most of my lessons around soil in the classes I teach. I have discussed calculations of mass, volume and density using soil as my examples."
However, Densborn maintains studying soil isn't just for rural Indiana students. "This is a global concern, not just Cass County, Indiana. We talk about the Great Dust Bowl and (the movie) Interstellar, what has happened in the past and what can happen in the future if we don't practice soil conservation."
Densborn advises girls in particular to get involved in science. "If you're excited about something, you're going to be fine. That's what paves the way for you."
Densborn is also an Indiana Master Naturalist, member of Environmental Education Association of Indiana, Indiana Go FishIN instructor and a member of the Hoosier Association of Science Teachers, Inc.