CVD History
---
Check out our past CVD photos and interviews!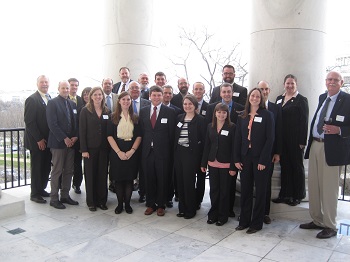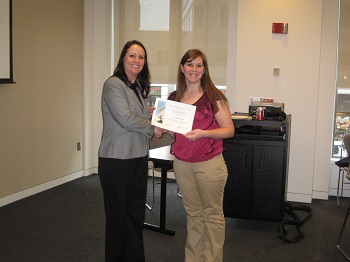 What have you learned so far, [in your meetings?]
"I've really learned that it seems like we have more of a voice than I thought previously. It's easy, I think, to kind-of get jaded with the whole legislative process you, know we're dispersed throughout the country and Washington's kind-of up here on a hill. But it's really neat to see that we can actually get in and meet with our Congressmen and they understand the issues that we're facing, and learn how that really affects their constituents and how they can actually take what we're saying and actually make changes within government."
-Jason Sarver, University of Georgia
In general, why do you think it's important for scientists to engage in advocacy activities?
"Well, you know, all of us scientists know that these things are important and sometimes it's not always clear to everyone else and so it's important to come share what we're doing, why we're doing it, and why it's important so other people who might not be scientists can get a little glimpse into our lives and help support us as we go forward."
-Ryan Van Roekel, University of Arkansas
Why did you want to participate in CVD this year?
"Well, honestly I just did not have too much information about policy in general and as a scientist I feel like it's our duty to be informed on policy that affects our science and our passions, and in turn these sciences are the things that help us address the challenges of food security and safety and the sustainability of our natural resources and the environment. And if we as scientists can be engaged in conversations with policy makers to help shape policy I think that's obviously very important for us."
-Tara Wood, University of Nebraska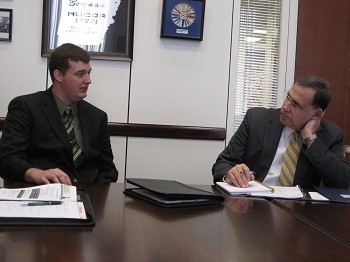 Did you have any expectations coming in, anything that you didn't know before that you learned today?
"I didn't expect the legislators to be so accessible and their staff to be so willing to communicate with their constituents. That was something that was very eye-opening for me and exciting to experience."
-Alex Lindsey, Ohio State University