Congressional Visits Day
---
The Congressional Visits Day is an annual event held in Washington, D.C. which brings graduate students and scientists to Capitol Hill to raise awareness and support for science and research funding. The Congressional Visits Day exposes constituent scientists to the federal budget and appropriations process, while helping them develop relationships with members of their congressional delegation. Society members with an interest in science policy can apply for one of the two award opportunities listed below to receive a trip to D.C. to participate in the Congressional Visits Day.
---
What is Congressional Visits Day?
Scientific expertise is rare on Capitol Hill. Even those Congressional members and staff who are responsible for agricultural and environmental policy, often have little or no scientific background. Every spring, the Soil Science Society of America (SSSA), the American Society of Agronomy (ASA) and the Crop Science Society of America (CSSA) bring Society members from across the country to Washington, D.C. to meet with their Congressional delegation and advocate for food, agricultural and natural resources research.
When is the 2018 Congressional Visits Day?
The 2018 Congressional Visits Day will be held on March 7-8.
How can Society members participate in Congressional Visits Day?
ASA, CSSA and SSSA members have two award opportunities to participate in Congressional Visits Day. Recipients of both award receive a trip to D.C. to participate in the annual ASA, CSSA, and SSSA Congressional Visits Day. The Societies will cover travel, hotel and meal expenses for award recipients.
All award recipients will receive policy, communication and advocacy training to learn how to effectively work with members of Congress and their staff. While in D.C., recipients will also have the opportunity for one-on-one interaction with the ASA, CSSA, and SSSA leadership. The student and professional participants in CVD will form an invaluable network to draw from in your future research, advocacy endeavors and career development.
Future Leaders in Science Award – graduate student members
Excellence in Advocacy Award – non-student members (early, mid or late career members).
How many awards are given out?
There are 18 Future Leaders in Science award recipients and three Excellence in Advocacy award recipients.
How do I apply?
Can only award recipients participate in Congressional Visits Day?
Of course not! While there are a limited number of award recipients, anyone is welcome to participate in the Congressional Visits Day if they can cover their own travel and housing arrangements. The Science Policy Office can assist you with lodging recommendations and other logistics. Please email Julie McClure (jmcclure@sciencesocieties.org) if you are able to provide your own funding for Congressional Visits Day.
Want to learn more?
Other questions?
CVD in Action!
---
Check out these photos from the 2017 CVD.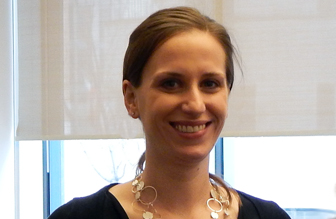 "I think many people see government as 'inaccessible' and are unsure of what they as a citizen can do. However, during my time on Capitol Hill, I realized how much my representatives are appreciative of and receptive to advocacy from their constituents."
Heather Matthees-Dose, 2015 CVD Participant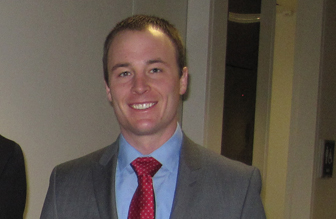 "I wanted to participate in Congressional Visits Day because I wanted to understand how the appropriations committee actually dictates funding. It's important as a graduate student to learn where the agricultural sciences are going; to have and understanding of the current funding situation and the prospects for future research funding."
Steven Hystad, 2014 CVD Participant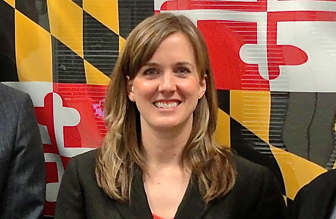 "As scientists and researchers, we're a resource. We have a lot of skills and important information that we can share with legislators. So it's important to learn how to talk about our research in ways that legislators can understand and appreciate and then be able to apply to the issues that they're facing."
Kristin Fisher, 2013 CVD Participant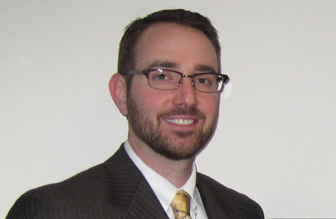 "I think agricultural research and agricultural policy are some of the most important areas we have. I hope that my efforts at CVD will help with funding for research that will improve aspects of agronomic production, economic production, and the environmental aspect of production agriculture. For me that was really my main factor when I was looking at the CVD program and that's really what drew me to it."
Chris Rogers, 2014 CVD Participant