Publications
---
Journals & Magazines

SSSAJ publishes basic and applied soil research in agricultural, forest, wetlands, urban settings and more.

Vadose Zone Journal is a unique publication outlet for interdisciplinary research and assessment of the Critical Zone, which comprises the Earth's critical living surface down to groundwater. VZJ is a peer-reviewed, international journal publishing reviews, original research, and special sections across a wide range of disciplines.

Journal of Environmental Quality is published by ASA, CSSA, and SSSA. Papers are grouped by subject matter and cover water, soil, and atmospheric research as it relates to agriculture and the environment.

Today's educators look here for the latest teaching articles. NSE is a cross-disciplinary journal on animal and natural sciences education, and is published by ASA along with several cooperating societies.

Soil Horizons' aim is to share the importance of soil science with a larger audience. It features stories celebrating the diversity and critical impact of soil scientists and their work and also includes peer-reviewed papers on global issues and solutions in the study of soils, emerging challenges, and unique field experiences.

CSA News is the official magazine for members of the American Society of Agronomy, Crop Science Society of America, and Soil Science Society of America.

Books

Soil-Root-Water Processes: Advances in Tomography and Imaging

Stephen H. Anderson and Jan W. Hopmans,editors

Rapid advances in tomography and imaging techniques and their successful application in soil and plant science are changing our sciences today. Many more articles using imaging and tomography are being published currently compared to 20 years ago. Soil–Water–Root Processes: Advances in Tomography and Imaging provides an updated collection of X-ray computed tomography, synchrotron microtomography, neutron imaging, magnetic resonance imaging, geophysical imaging tools, and other tomography techniques for evaluating soils and roots. Read this book in the ACSESS Digital Library | Purchase hard copy

David L. L indbo, Deb A. Kozlowski and Clay Robinson, editors

Did you ever consider that with no soil there would be no life? Discover an amazing world—the world beneath your feet. Soil is the foundation our natural living world depends on, the substance of life, the critical zone of the earth. Soil is not dirt. SOIL IS LIFE! High school or undergraduate students will find Know Soil, Know Life is an easily accessible resource. But this book is for all ages—the urban dweller, the young naturalist, or the home gardener can learn about the diversity of soils and their importance in our environment. Read this book in the ACSESS Digital Library | Purchase hard copy
Publications Catalog
---


Browse the 2014 Publications Catalog.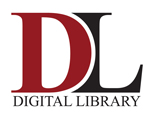 Access our entire collection of journals, magazines, books and meeting presentations online in the ACSESS Digital Library.
Explore the ACSESS Digital Library with a 30-day Free trial.
Add a Digital Library Subscription to Your Membership.
Add a journal subscription to your membership.
Visit our store to purchase print copies of books.