Publications
---
Journals & Magazines

SSSAJ publishes basic and applied soil research in agricultural, forest, wetlands, urban settings and more.

Vadose Zone Journal is a unique publication outlet for interdisciplinary research and assessment of the Critical Zone, which comprises the Earth's critical living surface down to groundwater. VZJ is a peer-reviewed, international journal publishing reviews, original research, and special sections across a wide range of disciplines.

Journal of Environmental Quality is published by ASA, CSSA, and SSSA. Papers are grouped by subject matter and cover water, soil, and atmospheric research as it relates to agriculture and the environment.

Today's educators look here for the latest teaching articles. NSE is a cross-disciplinary journal on animal and natural sciences education, and is published by ASA along with several cooperating societies.

Agricultural & Environmental Letters

Agricultural & Environmental Letters is an open-access, peer-reviewed journal that publishes communications-length, broad-reaching, transformative, and timely research on major scientific, policy, and economic issues that span the entire range of the agricultural and environmental sciences.

CSA News is the official magazine for members of the American Society of Agronomy, Crop Science Society of America, and Soil Science Society of America.

Books

Our books are available in the ACSESS DL.

Interested in publishing with us? Visit Publish with Us today.
Publications
---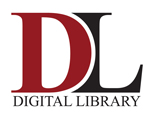 Access our entire collection of journals, magazines, books and meeting presentations online in the ACSESS Digital Library.
Explore the ACSESS Digital Library with a 30-day Free trial.
Add a Digital Library Subscription to Your Membership.
Add a journal subscription to your membership.
Visit our store to purchase individual books.
Our Book Publishing Program
---
The American Society of Agronomy, Crop Science Society of America, and Soil Science Society of America publish a well-rounded collection of books. Browse our complete selection in the ACSESS Digital Library.
Enhance your scientific career and consider publishing a book with the Societies. A book publication provides the rewarding opportunity to synthesize a wide range of information and knowledge that conveys critical concepts to large audiences. Serving as an editor or contributor to an impactful book is a fulfilling way to make a difference in your field.