News Releases
---
What are Alaska's soils telling us?
Sept. 1, 2017 – What can frozen soils teach us? The Soil Science Society of America (SSSA) September 1 Soils Matter blog post explains how Alaskan soils are increasing our understanding of soils, water movement, and climate change.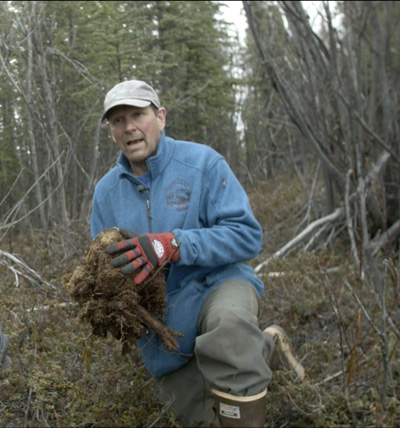 "Alaskan soils are telling us the climate is changing," says Mark H. Clark. Clark is a Certified Professional Soil Scientist and former Natural Resources Conservation Services soil scientist in Alaska. "This is especially true in the extensive permafrost landscapes of Interior and Western Alaska. Winter temperatures are now significantly warmer. The amount of pack ice is in decline, and ice forms later in fall and melts earlier in spring."
According to Clark, these warmer temperatures result in:
More coastal erosion in areas no longer protected by ice;
Displacement of communities near the shore;
Increased maintenance costs to Alaskan buildings, roads, and bridges;
More Alaskan land converted to agricultural use.
Clark emphasizes the unique opportunity Alaskan soils provide. "Soils in Alaska are quite different from those in the lower 49 states. Discoveries there in the last few decades have even changed the way soil scientists are trained."
To read the entire blog post, visit https://soilsmatter.wordpress.com/2017/09/01/what-are-alaskas-soils-telling-us/.
Follow SSSA on Facebook at https://www.facebook.com/SSSA.soils, Twitter at SSSA_Soils. SSSA has soils information on www.soils.org/discover-soils, for teachers at www.soils4teachers.org, and for students through 12th grade, www.soils4kids.org.