News Releases
---
Do plants and soil really 'talk'?
Aug. 1, 2017 – Are your plants waxing poetic? The Soil Science Society of America (SSSA) August 1 Soils Matter blog post explains how plants and soil communicate—even without the advantage of words.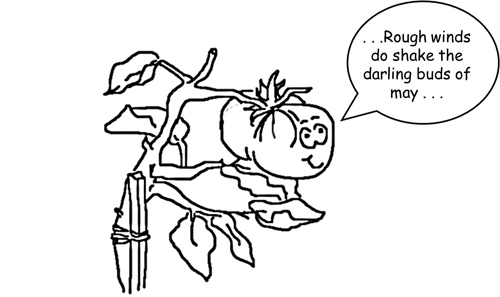 "Plants do 'talk' on one level simply by responding to their soil environment," says Jake Mowrer, Texas A&M University/AgriLife Extension. "Plants spend a great deal of their energy growing into new soil spaces, and retracting from nutrient-exhausted spaces. They even release chemicals that increase the availability of nutrients from tiny rocks and soil particles."
But if this isn't your idea of communication, there's more. Below ground, roots and soil fungi are working together. Warnings about disease and insect infestations get passed as chemical signals. Food, water, and carbon get passed through root and fungi networks to fortify plants.
Mowrer suggests we keep listening. "We clearly have a lot to learn about the nature and extent of this awe-inspiring system of communication at all levels," he says.
To read the entire blog post, visit http://soilsmatter.wordpress.com.
Follow SSSA on Facebook at https://www.facebook.com/SSSA.soils, Twitter at SSSA_Soils. SSSA has soils information on www.soils.org/discover-soils, for teachers at www.soils4teachers.org, and for students through 12th grade, www.soils4kids.org.