News Releases
---
What can I tell by looking at—and touching—my soil?
May 15, 2017 – Does my soil have enough organic matter? Does it have a lot of clay? Is it acidic? The Soil Science Society of America (SSSA) May 15 Soils Matter blog post explains simple tests you can do to know your soil better.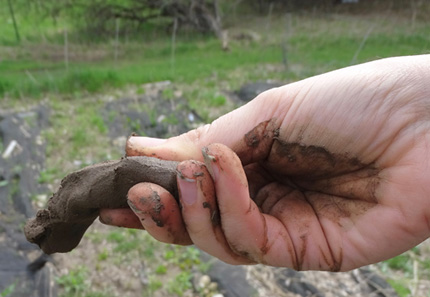 The blog gives details on these simple tests for evaluating your soil:
How to observe organic matter
Estimating the sand, clay, and silt composition of your soil
Measuring your soil's pH level
"Most homes don't have 'perfect' soil, and soil conditions can change from year to year," says Nick Comerford, a soil scientist at the University of Florida. "Doing these tests before your gardening season, and amending your soil accordingly, can bring you healthier produce, lawns and yard plants."
To read the entire blog post, visit http://soilsmatter.wordpress.com.
Follow SSSA on Facebook at https://www.facebook.com/SSSA.soils, Twitter at SSSA_Soils. SSSA has soils information on www.soils.org/discover-soils, for teachers at www.soils4teachers.org, and for students through 12th grade, www.soils4kids.org.