Become an Ambassador!
---
Welcome to the Ambassadors Program!

Through the Ambassador Program, your organization taps into the programs and resources the Societies have for undergraduate and graduate student outreach, as well as recruitment of professional members. The SSSA Board of Directors has officially announced its support for the Ambassadors Program.
Outreach to graduate and undergraduate students is a high priority for SSSA. Ambassadors serve as the point person for distribution of information about SSSA programs, member benefits and opportunities, and as an informal sounding board/focus group as program and recruitment materials are developed—so you can ensure they help you and your department. Professional outreach materials are also available; we want to encourage you to recruit faculty and colleagues who may not be members, as this helps strengthen the Society.
Below is a list of materials that are both downloadable and may be requested in print copy.
Links of Interest to refer students and professional prospective members are:
SSSA recognizes our Ambassadors and the important role they play in promoting the benefits and resources of the Society for undergraduate and graduate students.
We have also developed a series of brochures on SSSA, careers, certification, and a few give-aways. View all of the available resources below - you may click on any of the brochure images for the pdf, which may be printed in any quantities needed. If you would like us to send you any of the brochures or bookmarks, please contact membership@soils.org requesting what you need, the quantities needed, and where to ship them.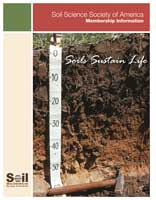 SSSA Brochure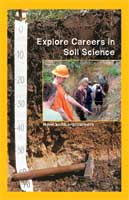 Soil Science Careers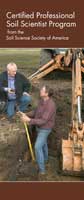 CPSS Brochure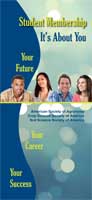 Undergrad Brochure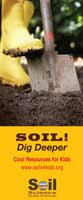 Soils Bookmark
Please contact Rebecca Polk, Manager, Membership Programs, Marketing and Communications, at rpolk@soils.org with any feedback, information, or ideas you have on how we can better serve you.