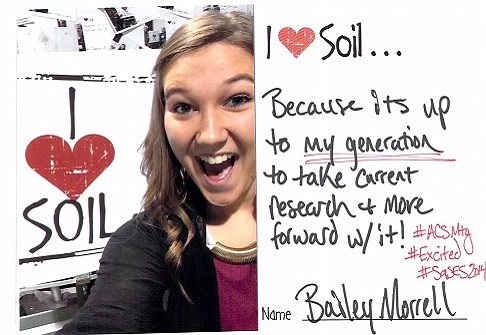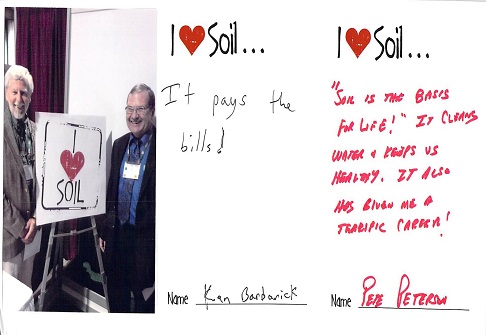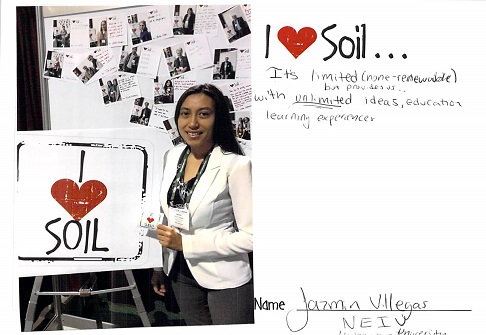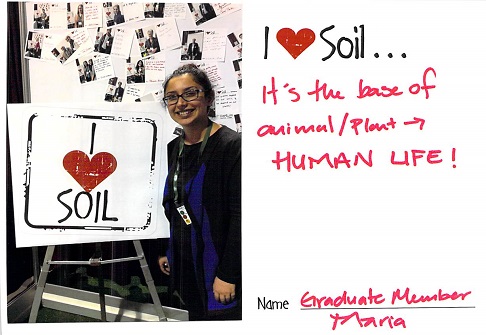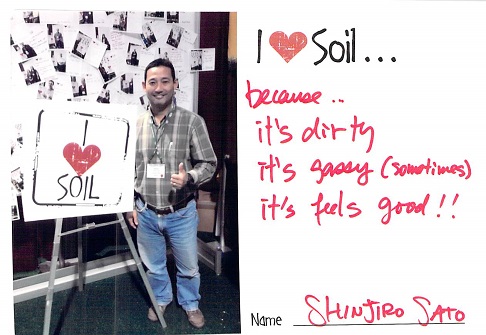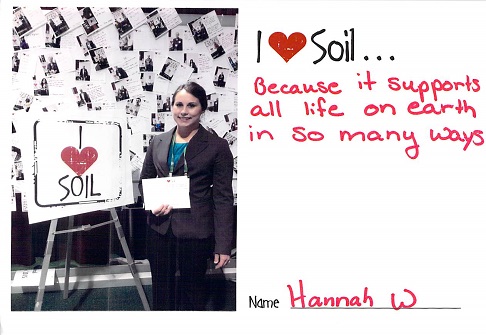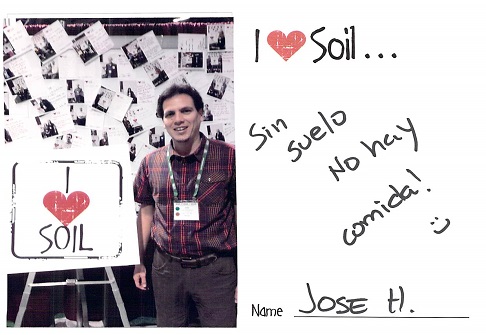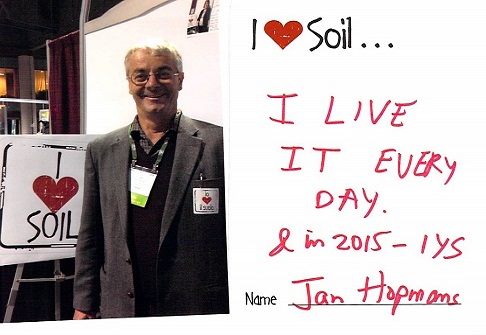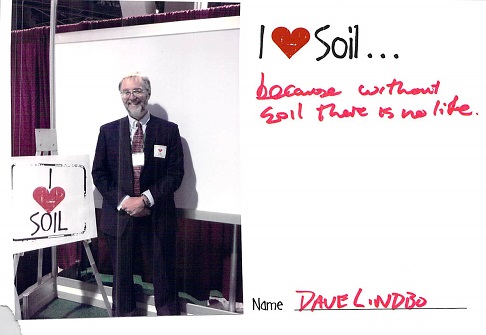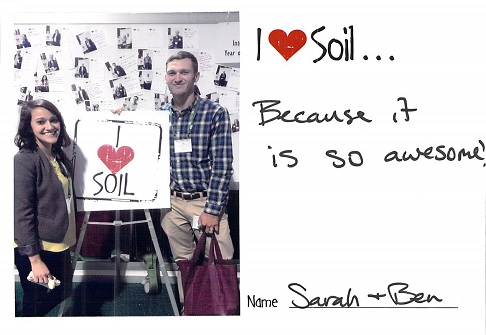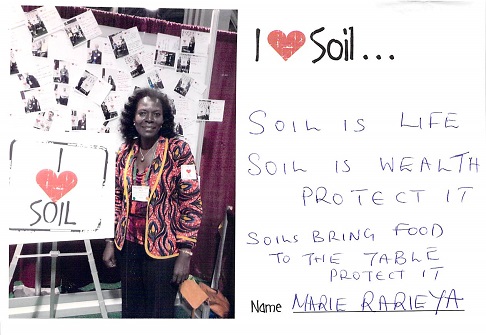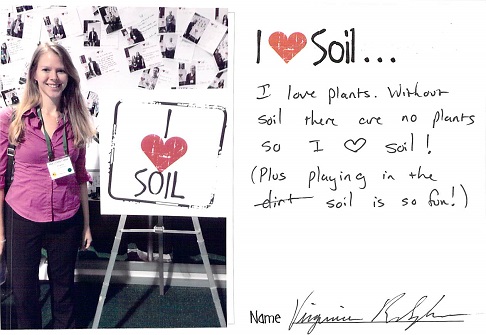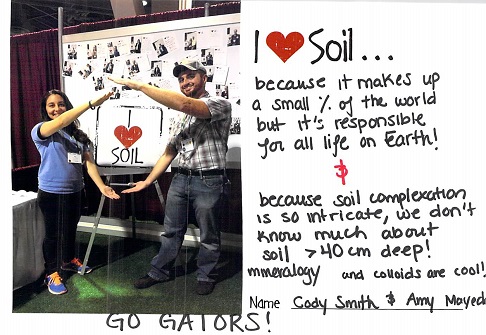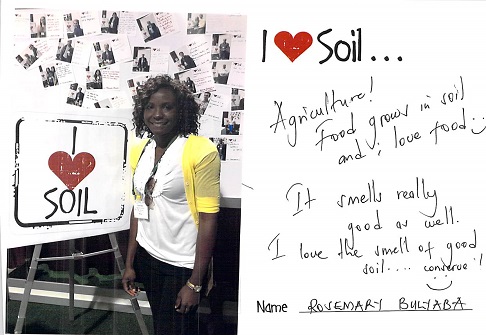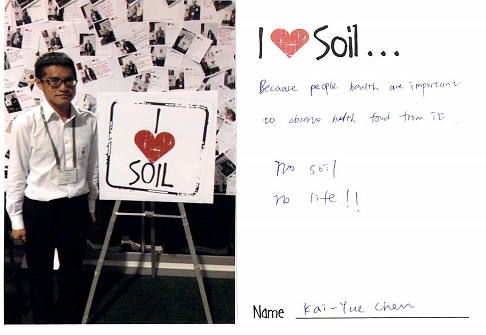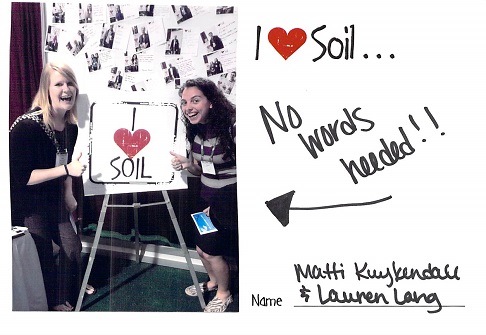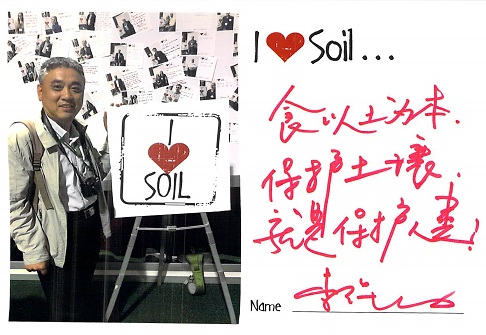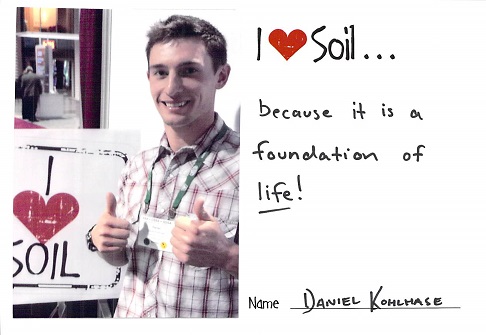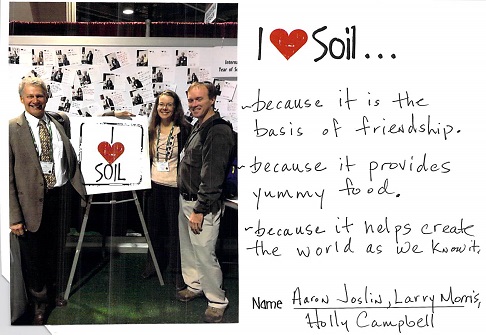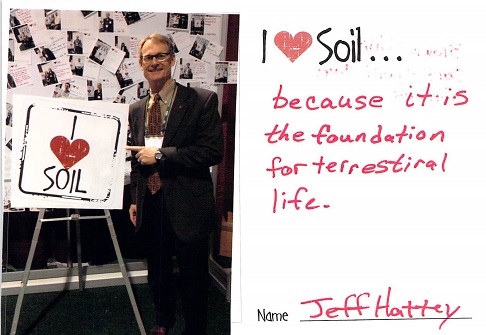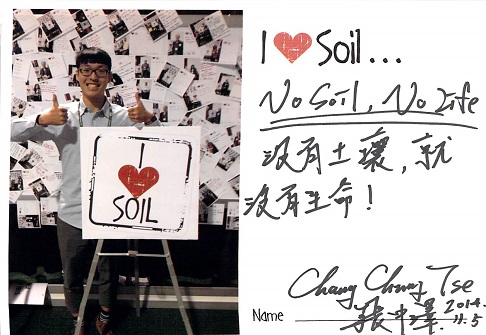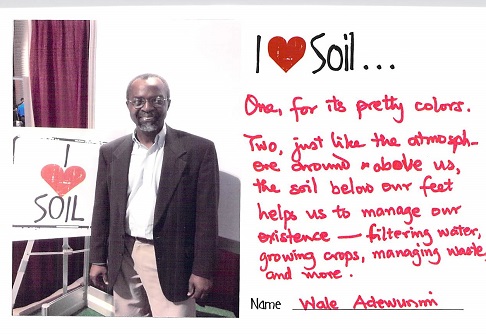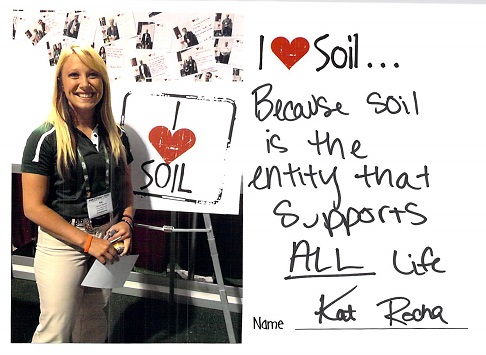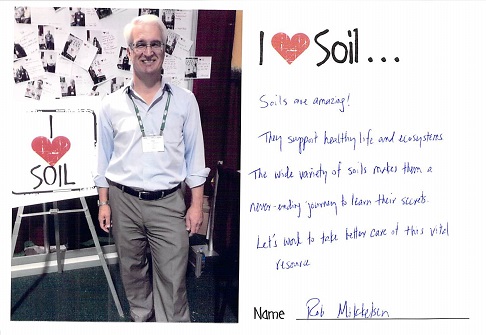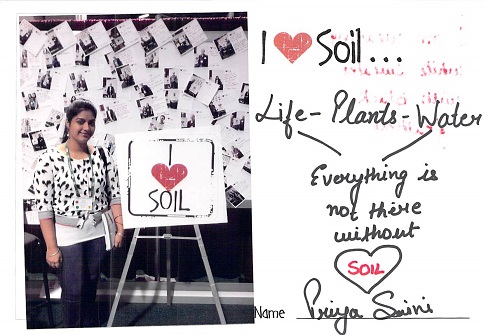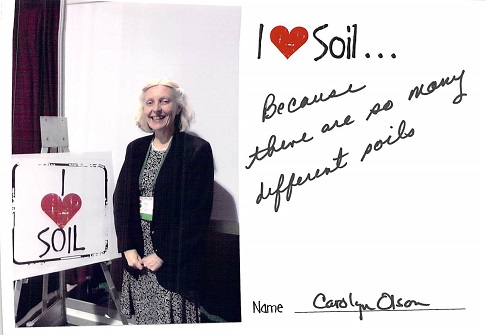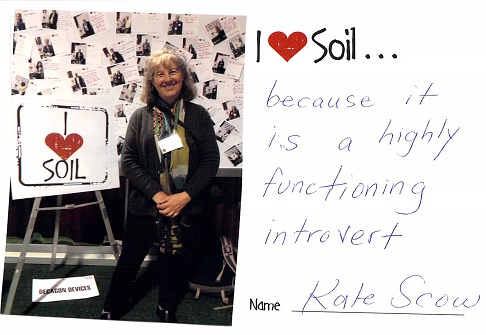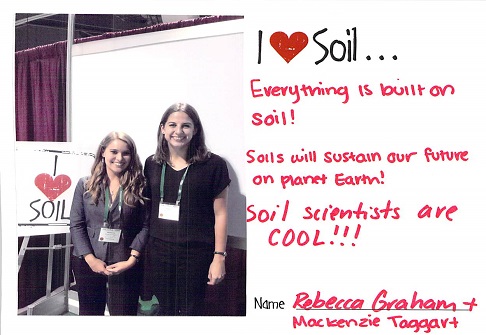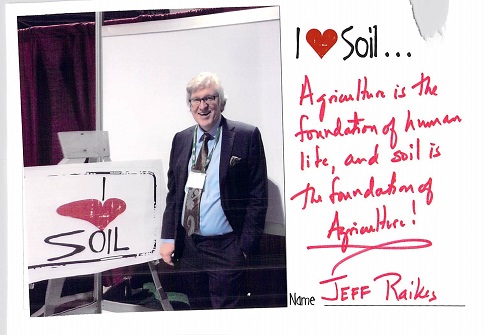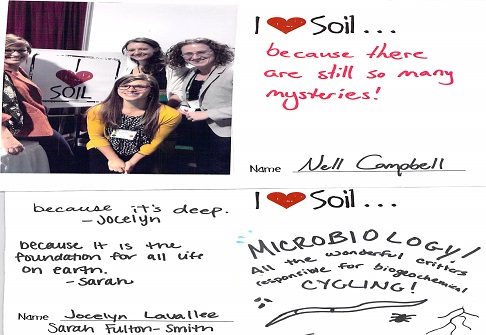 Check out why SSSA Annual Meeting Attendees Heart Soil!
---
Get a handful of stickers in your favorite language.
A picture of you with your I

Soil sticker.
What more could we ask for?
See the love worldwide!
Keeping up your supply can be difficult.
Buy stickers in bulk at our Society Store.
Order your I

Soil fine-quality clothing (polos, fleece) in our
SSSA Land's End store!
Order I

Soil t-shirts, bags, mugs
Don't see your I Heart Soil photo from the Annual Meeting? Click here!