Fundamentals in Soil Science
---
An Online Course from the
Soil Science Society of America

Class Dates: Spring 2014 - Innformation will be posted soon.
Please email Michele Lovejoy to be placed on a notification list for course information.

This course is available in six breakout sessions divided by topic. Click on the title below for details and registration.
Fundamentals in Soil Science is an introductory soil science course designed for the practitioner hoping to build their knowledge and skills in the topics most needed for a fundamental understanding of Soil Science. The course is a non-credit course taught online using distance education technologies. All lectures are recorded and posted to the class website to be viewed at a later time if you are not able to take part in the live lecture. Quizzes will be due by the Tuesday following the next class (or 12 days later). There are no minimum requirements needed to register for this course. Students who complete all twelve quizzes can request a certificate of completion for this course.

Costs: $525 per individual for the full course or $100.00 per individual for each breakout session above plus the cost of additional resources (For a list of additional resources/books to purchase, please see the Fall 2013 Course Syllabus link below. The same content and structure will be followed for Spring 2014)

CEUs: Full participants in the course, who are certified, will automatically receive CEUs. CCAs and CPAgs will receive a total of 24.0 CEUs with 8.0 CEUs in Nutrient Management and 16.0 CEUs in Soil and Water Management. CPSS and CPSC certificants will receive 24.0 CEUs in Professional Meetings. Lecture quizzes must be passed in order to receive the CEUs for this course.

Course Description:
The Soil Science Fundamentals Review Course is designed to provide an overview of the fundamental concepts in soil science: Genesis, Classification and Morphology, Physics, Chemistry, Fertility, Biology, and Land Use. Each of the six sections will be taught for a two week period. Instructors will use the Fundamentals Performance Objectives (POs) as a guide for discussing topics within each section, but will not go through each objective individually. However, students are encouraged to ask questions regarding specific POs if needed.
The objective of the course is to provide the student with a formalized way to build their fundamental knowledge and skills within the different areas of soil science to enhance their professional skills and/or to prepare to take the Fundamentals of Soil Science Exam.
This course is taught via distance learning, but instructors will supplement lecture material with additional readings and practical examples to illustrate the concepts and provide practical examples of how the concepts are used in practice. This course is not designed to teach a student how to take the Fundamentals Exam, but instead is designed to complement the students existing knowledge of soil science and help the student understand the principles behind the POs.
Fall 2013 Course Syllabus

(See the Fall 2013 syllabus for the course content and structure. The same content and structure will be followed for Spring 2014)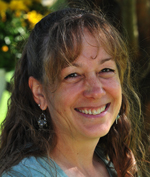 Instructor Bio:
The primary instructor for this course will be Dr. Dawn Gibas. Additional instructors will be used to teach some topics.
Dr. Dawn Gibas joined the SSSA staff in July 2010 as the Soil Science Program Coordinator. Most recently she was faculty at The Ohio State University in the School of Environment and Natural Resources (SENR) where much of her research was located in Iceland studying successional landscapes, restoration and soil carbon. She still maintains an adjunct faculty position within SENR. Prior to her position at OSU, Dr. Gibas spent the majority of her career in environmental consulting and, for a shorter time, in county government. During her career she has, among other things, owned her own consulting business, managed the MN office of Tetra Tech, and traveled across the U.S. as part of her work. She has a B.S. in soil science from the University of Wisconsin, a M.S. in soil physics and a PhD in Forest Hydrology from the University of Minnesota. Dr. Gibas is both a licensed and certified soil scientist and has worked on issues surrounding the implementation of these programs since the early 1990s; Dr. Gibas has been involved with the Council of Soil Science Examiners since its inception and was the chair for several years. She also held a Governor appointed position as the Soil Science Board Member on the MN Board of Architecture, Engineering, Land Surveying, Landscape Architecture, Geoscience and Interior Design.
Briefly, some of the primary objectives of Dr. Gibas's position with SSSA include overseeing the soil science licensing and certification programs for SSSA (including legislative issues), facilitating continuing education for soil scientists, and to overall help to grow the soil science profession by working with and facilitating communication between the private sector, government and academia.
Refund Policy
Participants may request a refund of their registration fee according to the following schedule:
Notification prior to the orientation date: Registration fee minus a $50.00 cancellation fee.
Notification after the first class: Registration fee minus a $100.00 cancellation fee.
Notification after the second class: Registration fee minus a $150.00 cancellation fee.
Notification after the third class: Non-refundable registration fee.
Specifications
Specifications
We use GoTo Meeting software to provide class instruction. The system requirements to use GoToMeeting can be found at http://support.citrixonline.com/GoToMeeting/help_files/GTM010003#Wha.
As the information to access the seminar will be sent to you, you must have an email on file with us. If you are unsure if we have an email for you, check your profile at https://www.soils.org/account/ or https://www.agronomy.org/account/ - note that a login with email is required to access this information. The seminar will be conducted online. However, participants may dial-in via their phone line (at their cost - the dial-in number will not be an 800 number). All participants will need internet access and your computer must be equipped with a soundcard and internal or external speakers. For those attendees wishing to access the seminar via phone only, you will still need to login prior to the seminar to access the dial-in number.

If you have any questions, please contact Michele Lovejoy, e-mail: mlovejoy@sciencesocieties.org or phone: 608-268-4947.
Terms of Use
The Soil Science Society of America offers the information on this web site for educational purposes only, to those registered for the Fundamentals in Soil Science course. It is not to be copied, forwarded or shared in any way with anyone, unless approved by the Soil Science Society of America, Inc.

Copyright and Trademark Information for Educational Materials
© 2014 Soil Science Society of America, Inc. All Rights Reserved.
All content included on this site, such as text, graphics, logos, button icons, images, digital downloads, and software is the property of the Soil Science Society of America, Inc. or its content suppliers and is protected by copyright laws. The compilation of all content on this site is the exclusive property of the Soil Science Society of America, Inc. and is protected by copyright laws. All software used on this site is the property of the Soil Science Society of America, Inc or its software suppliers and protected by copyright laws.
The Soil Science Society of America, Inc. logo is a registered trademark of The Soil Science Society of America, Inc. All other brands and names are the property of their respective owners.