Classroom - Classes
---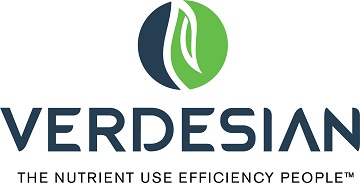 An American Society of Agronomy and Soil Science Society of America webinar sponsored by Verdesian Life Science.

Date: Wednesday, December 13, 2017

Times: 3:00 - 4:00 PM Eastern/2:00 - 3:00 PM Central/1:00 - 2:00 PM Mountain/12:00 Noon - 1:00 PM Pacific

Implementation of Soil Health Management Systems results in many changes to soil organic matter and the soil microbial population. These changes require that we think a bit more about how we manage nutrients within the soil. Among the things to consider is the use of cover crops for trapping and slow releasing soil nutrients. This discussion will include an overview of soil health management practices, changes to expect in the soil organic matter, some of the major microbial groups involved in carbon and nitrogen dynamics, the role of soil enzymes, and how the choice of cover crops can help manage soil nitrogen.
CEUs:
CCA/CPAg: 0.5 Nutrient Management and 0.5 Soil and Water Management
CPSS/CPSC/CST: 1.0 Professional Meetings
Speaker Information:
Diane E. Stott
National Soil Health Specialist
USDA-NRCS Soil Health Division

Diane E. Stott joined the USDA-NRCS Soil Health Division at the end of 2014 as the National Soil Health Specialist. She received her B.S. and M.S. from Oregon State University in Microbiology and a Ph.D. from the University of California, Riverside in Soil Science. Before joining the NRCS, she spent 30 years as a Research Soil Scientist with the USDA-ARS, where her work included soil health assessments as well as management impacts on soil health, carbon and nitrogen cycling, and soil metabolic activity. She has participated in research projects across the US as well as in Brazil, Kenya, and South Africa.
FREE to all registrants.
Registration for the webinar includes access to the live webinar and a link to a recording of the webinar.
The live webinar broadcast will be delivered via GoToWebinar. After registering, you will receive an email with a link to register with GoToWebinar to receive the connection information.
The recording link will be emailed to you and will be available approximately one week from the scheduled date. This link will be valid for 30 days and can only be used by the registrant.
Live
CEUs
| | | |
| --- | --- | --- |
| Nutrient Management | | 0.5 |
| Soil & Water Management | | 0.5 |
| Professional Meetings (PM) | | 1.0 |
If you are enrolled in this class, please log in to see the class materials.
Class cost: $ 0.00