The Story of Soil
---

Share these videos with your colleagues, students, and local television stations
Did you know there are microorganisms in healthy soil that are used to treat disease? This spot will open your eyes to an aspect of soil you probably never thought about before.

(en español)

It's easy to understand that a food like beans comes from soil. But most of what we eat can actually be traced back to soil. It's true, and that's why it's important to take care of a resource that means so much.

(

en español

)

Soil does more than you think. Our water is clean and fresh because soil works like a gigantic filter to keep out impurities. Think about that next time you turn on your faucet for a drink.
Visit SSSA's International Year of Soils 2015 celebration page to download
activities, view SSSA's monthly-themed videos and more!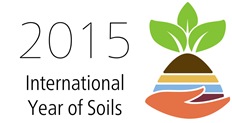 Like I Heart Soil on Facebook to get updates!

Follow SSSA's Soils Matter blog posts to get bi-weekly soils information!
Are you an educator? Visit SSSA's Soils4Teachers page for more learning activities!
Visit the Soil Science Society of America YouTube Channel to get embeddable code to share the videos on your website or blog.
Show your love of soil with I ♥ Soil merchandise or stickers!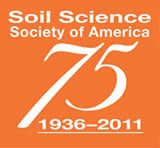 This outreach campaign was produced for SSSA's 75th Anniversary to raise awareness of the importance of soils and the soil science profession.