Welcome to sssa's international year of soils activities page!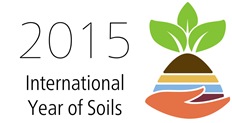 The 2015 International Year of Soils was a resounding success!  And, the Soil Science Society of America played an integral part in raising awareness of and promoting the sustainability of our limited soil resources. SSSA members, recognizing that we all have a valuable role in communicating vital information on soils, a life sustaining natural resource, came together to develop new activites and pull together already developed resources to assist everyone interested in learning more about soils to have the resources to do so.  While 2015 is over, our work is ongoing.  All of the resources on our site are available for you to use - in your community and classrooms to continue educating about our MOST important natural resource - Soil!  And, we're asking everyone to help us rontinue to build our social media presence by sharing our posts from Facebook and Twitter.

The Celebration of Soils Continues - Announcing the International Decade of Soils!
The International Union of Soil Scientists has proclaimed 2015-2024 the International Decade of Soils and is a continuation of the efforts made during the International Year of the Soils 2015. It will be marked by a number of activities on the national and international levels.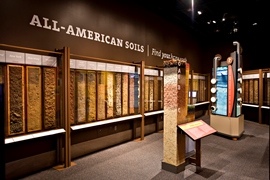 Soils are a finite natural resource and are nonrenewable on a human time scale.  Soils are the foundation for food, animal feed, fuel and natural fiber production, the supply of clean water, nutrient cycling and a range of ecosystem functions.  The area of fertile soils covering the world's surface is limited and increasingly subject to degradation, poor management and loss to urbanization.  Increased awareness of the life-supporting functions of soil is called for if this trend is to be reversed and so enable the levels of food production necessary to meet the demands of population levels predicted for 2050.
Soils are also museum pieces! Find a soil display to visit near you here!
See the overview of all our 2015 International Year of Soils activities! (PDF)

Educational Materials Kit
The IYS Educational Materials Kit was created for teachers and designed to assist with soils education during the 2015 year of celebration. These handy kits include the "Soil! Get the Inside Scoop" book and can be purchased for $15 through the Society Store while supplies last. For IYS Kit contents, please view the materials here. Most kit materials are also available online as downloads.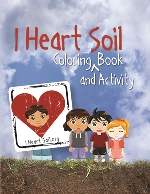 For the younger set, an IYS Coloring and Activity Book has been developed, based on the monthly themes.  Each month's activity has a coloring page and an accompanying activity - a word search, connect the dots, crosswords, and more.  It's a fun way to introduce the topic of soils to kids at the K-2 grade level.
The full book (or individual pages) are available for download, at no charge.  All pages should be credited to the Soil Science Society of America.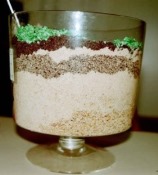 Want to see what members did for IYS? View activites
here
!
Do you have a sweet tooth for soil? We collected soil-themed dessert recipes for you here!
We're thrilled to announce that SSSA's International Year of Soils year-long event was awarded the American Society of Association Executives 2016 Gold Circle Award in the Media/Public Relations/Advocacy category. This competition signifies excellence, innovation, and achievement in association/nonprofit marketing, membership, and communications programs. ASAE is a membership organization of more than 21,000 association and professional society executives and industry partners representing 9,300 organizations. Thank you to all who contributed to this wonderful year in celebration of soils!  View our Press Release on the Award and read the recap of our IYS year in CSA News magazine.
Have questions or feedback or want to share a link/activity?
Contact SSSA at membership@soils.org or at 608-273-8080.